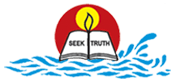 TIMPANY SENIOR SECONDARY SCHOOL ADMISSION APPLICATION FORM
I have carefully read the rules and regulations the school laid down in the prospectus and I will abide by them.
I hereby declare that all the above information is correct.
I declare that the date of birth and name of my ward stated above is accurate and I will not approach the school authorities for a change of the same at a later date.
I understand that this is a Christian Minority institution.
The school reserves the right to cancel an admission after it is made if details furnished by the Parent / Guardian are found incorrect.
I have made a clear note of various details regarding the payment of school fees. I have made satisfactory arrangements for the remittance of school fees as per challans issued at the authorized banks within the due dates. No reminder from the school will be given. I shall abide by the schedule of fee remittance as specified in fee challan.
I understand a suitable fine will be imposed if the fee is not paid before the due date as specified in the challans.
I understand that rendering false or misleading information or withholding correct information may disqualify the child for admission/education at the school.
I hereby certify that If I do not claim the caution deposit for three years. I forfeit the claim.
I hereby agree to accept any fee revision.
I certify that my ward is not suffering from any contagious constitutional or hereditary diseases or infirmity.
I will withdraw the child on a letter from the school in the event of my ward violating the schools code of conduct. In this regard the decision of the principal will be final and binding on me.
I hereby confirm the above declaration.